Thanks for the question.
Personally I appreciate the simplicity of Raworth's model (pictured below, from
https://www.kateraworth.com/doughnut/
). There are undoubtedly nuanced variables within her "shortfall" and "overshoot" trajectories that require much more detailed elaboration, but this is really about vision IMO — and the ability to project that vision out into collective consciousness. The doughnut graphic is really helpful in that regard. So, as a fundamental re-framing of socioeconomic activities away from "infinite growth" (inherently unsustainable) to "living within our planetary boundaries," I think this makes perfect sense.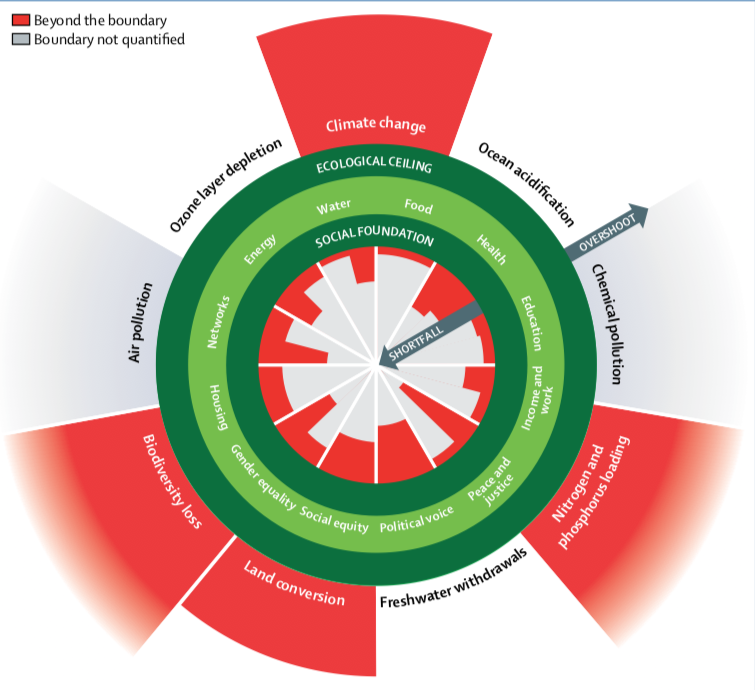 Trackbacks
Trackback specific URI for this entry
This link is not meant to be clicked. It contains the trackback URI for this entry. You can use this URI to send ping- & trackbacks from your own blog to this entry. To copy the link, right click and select "Copy Shortcut" in Internet Explorer or "Copy Link Location" in Mozilla.
No Trackbacks
The author does not allow comments to this entry