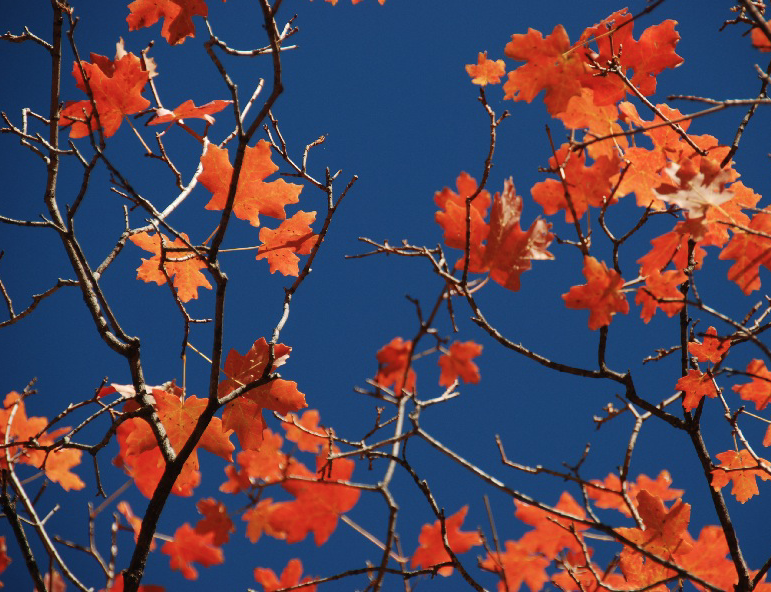 At length I understand
What this vague tickling sensation is
This loosening and lifting
Like forgetful daydreams
Between one room and the next:
It's one more leaf of me, drifting loose
Wending on a breeze of years
Slowly, inevitably, settling to earth.
What was it once?
What marks the feud of my denuding?
Perhaps it is a memory of France in summer
Or some simple skill – like sketching – that my body now finds strange
Or an extra surge of strength on winded climbs
Maybe a kettle full of turgid words, boiled completely dry
Or some delicate, fluttering, once-cherished yearning….?
Or wait…was it something else
Something more important
Woven deeper and more intimate…?
I don't know.
I. Don't. Know.
And in not knowing I lose more
Than all the precious selves I've stored
A barren ignorance crawls forth
Like Proustian sleep
While chilling winter
Storms my leafless limbs.
Such stillness
On this privileged ground
Gone cold beneath the heaping foliage of life
I am bereft and overwhelmed
In unkempt gloom
Gray gray gray!
And yet…
and yet –
Defiant, my reach of bony branch
Jagged and accusatory
Against indifferent and implacable sky
…another vague, tickling sensation in reply.
Then, sensing what is leaving…has left
Burrowing through vague aromas of decay
I try to remember
Intricate, infinite, fiercely desperate
I try to remember
Those many paths that brought me here
I try to remember
And in my clambering effort
The leaves that grace my feet
Sweet and soft and bronzed by time
Reward me with a childhood game
Oh yes, frolicking amid the scent of fall
Oh yes…
That
memory is wholly mine
Before I gift it to oblivion.
Trackbacks
Trackback specific URI for this entry
This link is not meant to be clicked. It contains the trackback URI for this entry. You can use this URI to send ping- & trackbacks from your own blog to this entry. To copy the link, right click and select "Copy Shortcut" in Internet Explorer or "Copy Link Location" in Mozilla.
No Trackbacks
The author does not allow comments to this entry