Thanks for the great question. IMO the solution is to veer away from
vertical
forms of both individualism and collectivism, and toward
horizontal
forms that incorporate the best of both. Here is a chart that helps appreciate this difference: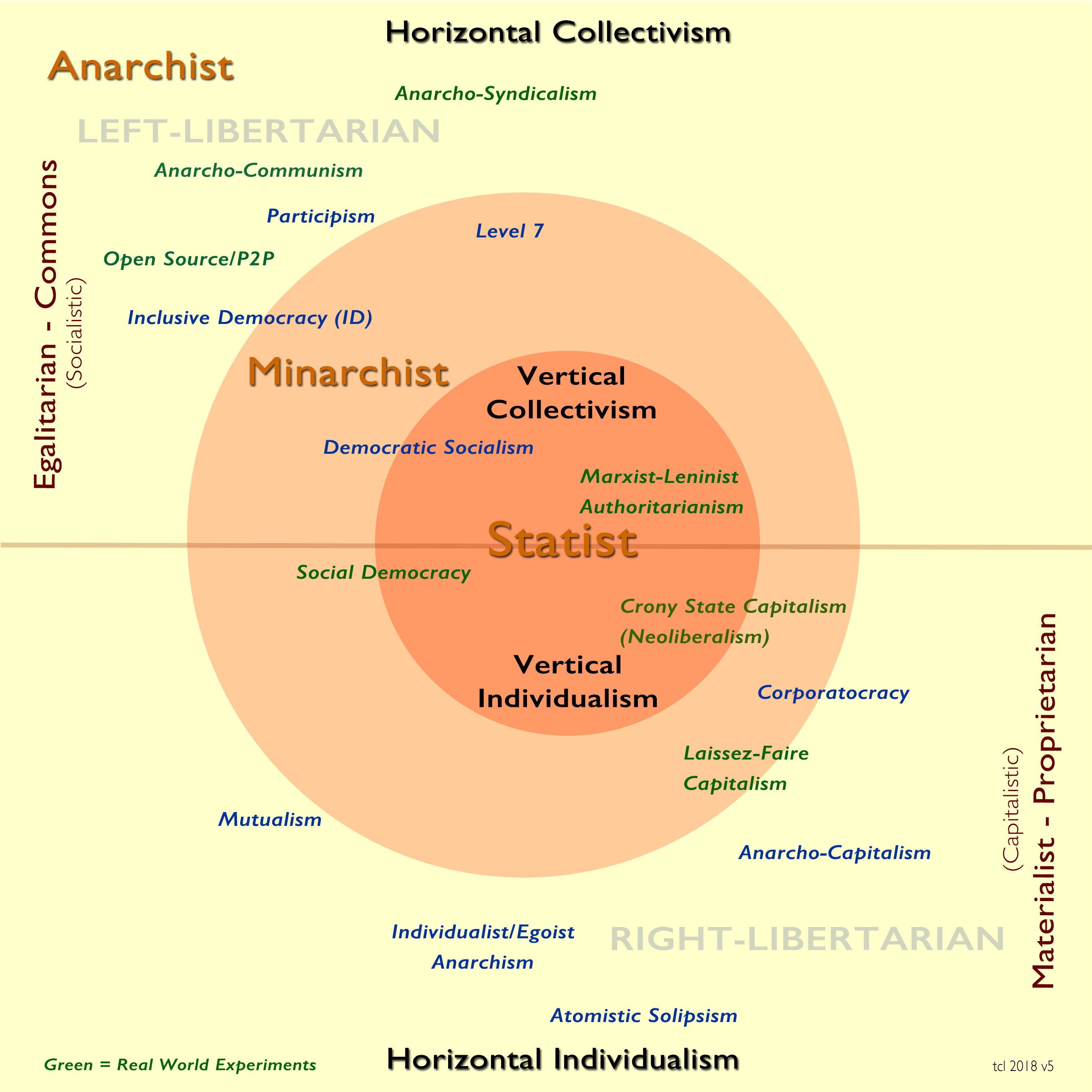 As you can see, an additional consideration (in terms of political economy) is the "materialist-proprietarian" vs. "egalitarian-commons" axis. I tend to aim for the egalitarian-commons side of this spectrum, because I believe it harmonizes much more readily with both democracy and compassionate consideration of other human beings.
My 2 cents.
Trackbacks
Trackback specific URI for this entry
This link is not meant to be clicked. It contains the trackback URI for this entry. You can use this URI to send ping- & trackbacks from your own blog to this entry. To copy the link, right click and select "Copy Shortcut" in Internet Explorer or "Copy Link Location" in Mozilla.
No Trackbacks
The author does not allow comments to this entry