As an attempt to pry well-meaning folks free of the orchestrated spectacle that is keeping us all at odds with each other, I've created a meme to share: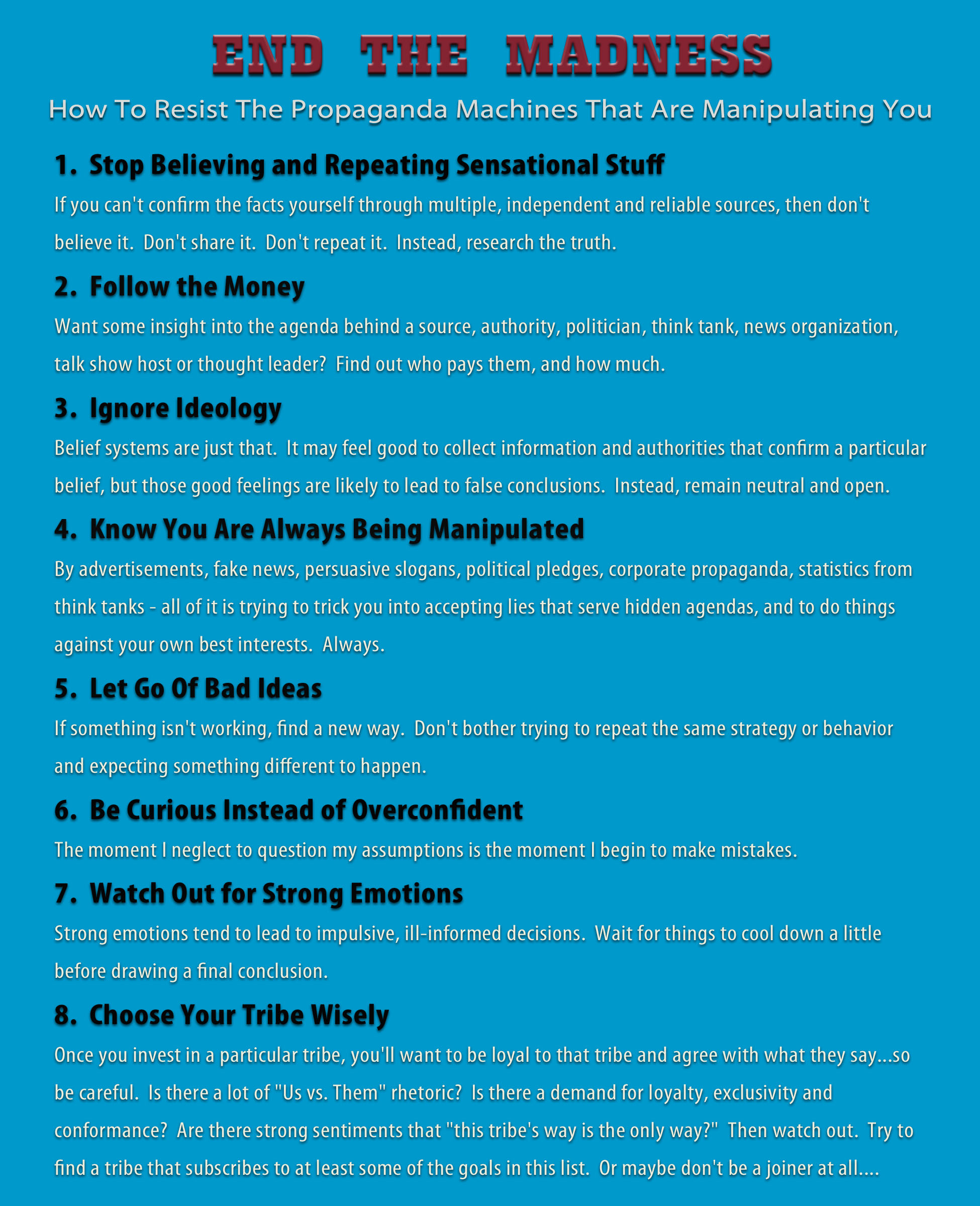 End The Madness
Trackbacks
Trackback specific URI for this entry
This link is not meant to be clicked. It contains the trackback URI for this entry. You can use this URI to send ping- & trackbacks from your own blog to this entry. To copy the link, right click and select "Copy Shortcut" in Internet Explorer or "Copy Link Location" in Mozilla.
No Trackbacks
The author does not allow comments to this entry